This post has adult content. If you are under the age of eighteen years old and/or sensitive to adult language/situations, please do not read this post.
This is a bit out of order (we covered second drafts last week and there's quite a bit of work to do between a second draft and shopping a manuscript around to agents or publishers) but I addressed this topic four times last week so I thought I'd answer it in more detail here.
You've honed your manuscript. Your story is the best you can make it. And now you're ready to shop it around. Your writing buddies mention drafting a query letter, writing a synopsis, and submitting a partial. What the fuck are they talking about?
I could write a dozen posts on each one of these topics. They're that important. This post is only meant to ground you in what they are.
The Query Letter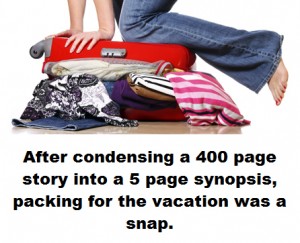 A query letter is exactly that – a letter to an agent or an editor asking her or him to consider our manuscript. I don't know any writer who likes to write these so if you want to poke your eyeballs out when you're drafting it, you're likely doing it correctly. (grins) The good news is that many agents/publishers know we're terrible at query letters. Their expectations are low.
Agents and editors are looking for manuscripts their customers are interested in buying (An agent's customer is a publisher. An editor's customer is a reader.). The query letter is one of the ways we writers relay how these sales will happen.
Many editors use these letters to pitch to the rest of their team (sales, marketing, the art department, etc). We want to give them as much ammunition as possible.
Show them how to sell our manuscripts. Which customers would love our manuscript (groups of readers or types of publishers)? Where would our manuscript be shelved in the bookstore or online? Which key words would we use to sell it? Which best selling books are similar to our manuscript? How is our manuscript different?
This one page (yes, ONE page – anything more than that is pretentious) letter is addressed to the agent or the editor by name, usually shares a one line hook, the back cover copy (the 150 words or less found on the back of a book, appealing to readers), the title, word count (Only readers talk about page counts. Writers and other publishing professionals talk about word counts.), genre (contemporary erotic romance or paranormal Male-Male traditional romance or…), and a small bio with relevant to this manuscript information (if the story is set in Italy and you've lived there, mention that).
The closing line is usually the next action we want the agent or editor to take. If we're sending the query letter alone, we ask if we can send them the partial. If we're sending the partial with the query letter, we ask if we can send them the full. If we're sending the full with the query letter, we ask if they'd like to call or email to discuss the manuscript.
A good resource is
http://queryshark.blogspot.ca/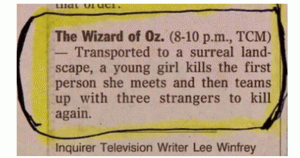 The Synopsis
A synopsis is a short summary of the ENTIRE manuscript. If the agent or publisher states how many pages a synopsis should be, follow their guidelines. This is a test to see if you can work with others (and publishing is very much a group sport). If nothing is stated, I usually send a 3 to 5 page single spaced synopsis.
Again, editors and agents know distilling a 100,000 word novel into 5 single spaced pages is the literary equivalent of getting a root canal, but synopses are needed. An experienced editor can read a synopsis and determine problem areas. She can look at our different arcs and know if they work, which is why outlining the story from start to finish is important.
Since we're writing erotic romance, the three arcs are especially key—character, relationship and sexual. Spend some words on these. Don't simply write 'and then they had sex.' That won't sell your manuscript.

The Partial
A partial is a synopsis and the first three chapters in your manuscript. I also send a query letter with the partial. The first three chapters include any prologue. That first line, paragraph, page is key. If that appears in the prologue, you must include it. Do you then send only two chapters with the prologue? That's your choice. Which sells your manuscript better—the end of your second chapter or the end of your third chapter?
Do you have any tips for compiling a query letter, synopsis or partial?
If you liked this post, you might like
Writing Erotic Romance – Balancing Sex And Plot
or
Writing Erotic Romance – Making Every Sex Scene Different
or
Writing Erotic Romance – Making Sex Sexy
or
Writing Erotic Romance – The Basics Of A Sex Scene
or
Writing Erotic Romance – Word Choice
***
Subscribe To My Release Day Newsletter: http://tasteofcyn.com/2014/05/28/newsletter/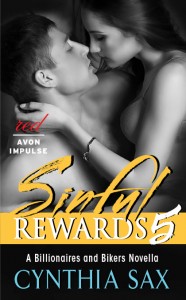 Nicolas Rainer, Chicago's most sought-after billionaire bachelor, has finally decided what he wants, and that's Bee Carter in his arms, forever. He shows up unannounced on her doorstep and kisses her until her toes curl and her body burns.
Nicolas wasn't the sexy man Bee expected to see this morning. Hawke Masters, her tattooed former marine, is riding his customized chopper toward the condo building, anticipating an equally mind-meltingly erotic encounter.
Both men want her with a thrilling intensity. Neither her billionaire nor her biker wishes to share her affections. Is today the day Bee is forced to choose?
Buy Links:
Amazon: http://www.amazon.com/Sinful-Rewards-Billionaires-Bikers-Novella-ebook/dp/B00IMHU7FG
ARe: https://www.allromanceebooks.com/product-sinfulrewards5-1663924-237.html
Avon: http://www.avonromance.com/book/cynthia-sax-sinful-rewards-5
Barnes And Noble: http://www.barnesandnoble.com/w/sinful-rewards-5-cynthia-sax/1119919838
Google: https://play.google.com/store/books/details/Cynthia_Sax_Sinful_Rewards_5?id=nFaYAwAAQBAJ
iTunes: https://itunes.apple.com/us/book/sinful-rewards-5/id828414457