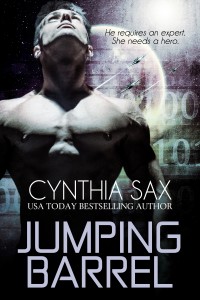 When I announced I'd be releasing another free short story in the cyborg series this December, some writing buddies contacted me, asking me if offering multiple stories in the same series for free increases sales of the remaining stories.
Why I Offer Stories For Free
Increasing sales of the remaining stories isn't why I'm offering these stories for free. There are so many cyborg warriors; I knew I couldn't write 200 page stories for all of them. Some of the couples had simpler love stories. I still wanted to tell these stories. I also wanted to give my reading buddies a gift for supporting this series. It was a huge risk and I'm so glad they took a chance on my cyborgs.
I didn't want these shorter stories to be the first stories people read. I wrote them, assuming folks had read the longer stories. My solution was to offer Being Green, the first short story, to newsletter subscribers only. I figured anyone subscribing to my newsletter had likely read at least one of the longer stories.
Newsletter subscribers loved this idea. However, I received many messages, asking me if I could add the story to booksellers. Newsletter subscribers wanted to have the story in their libraries there.
This created a problem because, as I mentioned, I didn't want Being Green to be the first story folks read. The solution was, of course, to make Releasing Rage free. Sales on that story had slowed. It was over a year old. Other writers talked about how offering the first in a series free increased sales.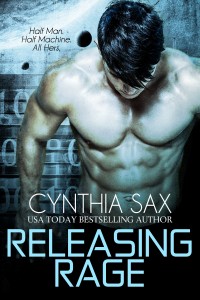 Does Offering One Story For Permafree Increase The Sales Of Other Stories In The Same Series?
Yes. My writing buddies were right. I saw a lift on sales on the other stories. It was a tiny single figure percentage of the free downloads for Releasing Rage but hey, it was something and the most important thing to me was newsletter subscribers were happy.
Does Offering Two Stories (Releasing Rage and Being Green) Vs One Story (Releasing Rage) Priced At Free Increase The Sales Even More?
No. Which makes sense. If a reader doesn't like the first free story, she is unlikely to read the second one. We, writers, either have a new reader after the first story or we don't. Offering more stories for free isn't going to make a difference…
…to sales. I'm offering these stories as a thank you to series readers. They're likely to be the only folks who will enjoy them. I hope these gifts will make a difference to my reading buddies. They're also fun to write. That's a big win for me!
One writing buddy asked me if I worried readers might expect all short stories to be free. This isn't a concern of mine. Series readers know these are gifts from me. The stories don't stand on their own. They're also REALLY short. According to Amazon, they are approximately 50 pages. I'm not taking sales away from any other books, either written by myself or by another writer.
I plan to continue offering a free short story every year. I doubt this will increase sales of my other stories. It is simply a thank you from this grateful writer to her super supportive readers.
What has been your experience with offering stories for free?
***
Subscribe To My Release Day Newsletter: http://tasteofcyn.com/2014/05/28/newsletter/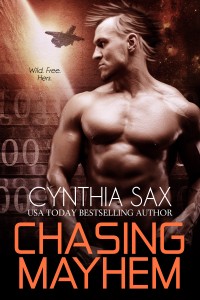 Wild. Free. Hers.
Mayhem has spent his lengthy lifespan obeying the Humanoid Alliance's rules. Finally free from their cruel control, the cyborg warrior plans to cause chaos. He infiltrates a remote settlement, provokes the savage locals until they want him dead, and allows himself to be captured by the sexiest little Retriever he has ever laid his mechanically-enhanced eyes on.
Imee's sole mission in life is to keep her family alive. To do this, she must hunt rebels, returning them to the Humanoid Alliance's evil clutches where they will be executed. She doesn't allow herself to feel anything for her targets…until she meets a tall, muscular cyborg with wild hair and even wilder eyes.
With his sure hands, laughing lips and erotic holds, Mayhem makes Imee's body sizzle and her resistance melt. Their love is doomed. She must deliver the warrior to his death or she'll place her family's safety at risk. But she can't resist him.
Imee soon discovers that Mayhem, life, and love are never predictable.
Chasing Mayhem is Book 6 in the Cyborg Sizzle series and is a STANDALONE story.
It is also a BBW Cyborg SciFi Romance.
Pre-order Now:
Amazon US: https://www.amazon.com/Chasing-Mayhem-Cyborg-Sizzle-Book-ebook/dp/B01IRPO9WY#nav-subnav
Amazon UK: https://www.amazon.co.uk/Chasing-Mayhem-Cyborg-Sizzle-Book-ebook/dp/B01IRPO9WY/
ARe: https://www.allromanceebooks.com/product-chasingmayhem-2077430-340.html
B&N: http://www.barnesandnoble.com/w/chasing-mayhem-cynthia-sax/1124139998
Kobo: https://store.kobobooks.com/en-us/ebook/chasing-mayhem