I was SUPER excited to see that NASA was at the Consumer Electronics Show (CES). This was their first time at the show and they brought all the tech a space junkie could want to see.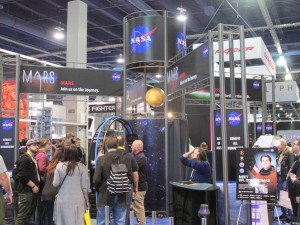 There were mini rovers, a Mars simulator, and plenty of people to answer questions.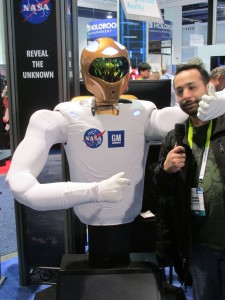 Robonaut 2 made an appearance. He is still legless, our poor humanoid robot. Robonaut 2 was designed to test the feasibility of robots taking on the more mundane tasks in space. He's been to the International Space Station where astronauts tested his capabilities.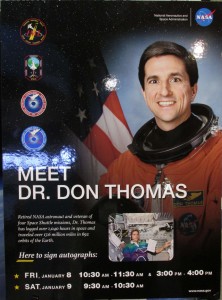 And there were humans at the booth, including Astronaut Dr. Don Thomas, who was signing autographs (folks were sneaking in questions also).
***
Subscribe To My Release Day Newsletter: http://tasteofcyn.com/2014/05/28/newsletter/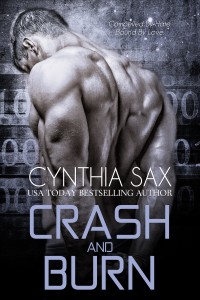 Crash And Burn
Crash was manufactured to be one of the best warriors in the universe. The cyborg has spent many human lifespans fighting the enemy. But, unlike his battle-loving brethren, he doesn't enjoy killing. When he escapes the Humanoid Alliance, he vows to never end another life.
Then he meets Safyre, an infuriating human female, and he considers breaking his vow.
Safyre will do anything to save her friend, the being she loves like a sister. She'll ravish a huge hunky cyborg, kiss his best friend, and invoke scorching hot desires the male never realized he could feel. Dark soulful eyes, a quick wit, and a tempestuous passion won't divert her from her mission.
Love, and a planet-destroying weapon, however, might stop her permanently.
Pre-order Now:
On Amazon US: http://www.amazon.com/Crash-Burn-Cyborg-Sizzle-Book-ebook/dp/B019EBKIF2
On Amazon UK: http://www.amazon.co.uk/Crash-Burn-Cyborg-Sizzle-Book-ebook-x/dp/B019EBKIF2/
On ARe: https://www.allromanceebooks.com/product-crashandburn-1950244-147.html
On B&N: http://www.barnesandnoble.com/w/crash-and-burn-cynthia-sax/1123141101
On Kobo: https://store.kobobooks.com/en-ca/ebook/crash-and-burn-13