Here is the round up of the SciFi stories that inspired me this week
Hacking DNA and Deep Space Travel
Are you writing a shifters in space SciFi romance and you want a reason for them existing?
Amor Menezes, an aerospace engineer and synthetic biology researcher, shares
"For resource utilization, it's obvious that on a long-duration space mission you'll want to take advantage of every material at your disposal. We think that engineered organisms could certainly help us repurpose materials we're currently wasting, like the one kilogram of carbon dioxide that astronauts exhale each day."
Solar Winds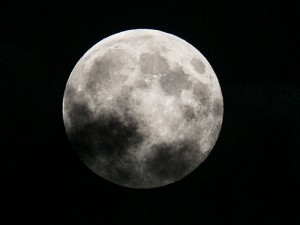 Want to talk about solar winds in your SciFi romance (sexy – grins)?
"Waves of plasma from the sun known as solar wind have been found to affect the levels of water on the moon as well as other lunar features, according to new a research conducted by scientists in Sweden."
Star Wars' Finn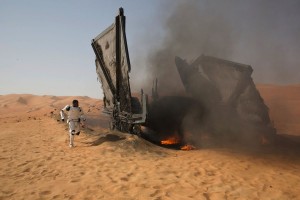 I loved this interview with John Boyega, the actor who plays Finn in Star Wars: The Force Awakens. I feel his excitement. As a cyborg writer, I also loved his insights on playing a Stormtrooper.
"It was so intriguing about the role. I think for me, wearing the helmet and being part of the Stormtroopers felt so strange. Like, so this is what it feels like to just be one of the many. And to look the same, and to have to do the same thing. To be under the same orders. This is what it feels like. And I was actually quite shocked as to how much Finn's journey is investigating [that idea]. He's a fun character, he has a very complicated history, but we get to experience the individuality of Stormtroopers, and it's never been done before."
What has inspired you this week?
***
Subscribe To My Release Day Newsletter: http://tasteofcyn.com/2014/05/28/newsletter/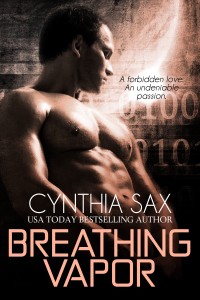 Vapor is the most advanced cyborg the Humanoid Alliance has ever developed. He's a finely honed weapon, a warrior without parallel, half man and half machine. No lock can contain him. No being can stop him. Whatever he wants, he takes.
He wants Mira Breazeal, the Designer's daughter.
She's his one temptation, his sexy target. Vapor shouldn't crave her caresses, steal her kisses, make her scream with ecstasy. The cyborgs want her dead and they would question his loyalty if he didn't kill her. The humans would shoot him on sight if he dared to touch her.
Their love is forbidden. Their desire could be lethal. One human and one cyborg will risk everything for a moment of passion.
Buy Now:
Amazon US: http://www.amazon.com/Breathing-Vapor-Cyborg-Sizzle-Book-ebook/dp/B015UN87JC/
Amazon UK: http://www.amazon.co.uk/Breathing-Vapor-Cyborg-Sizzle-Book-ebook/dp/B015UN87JC/
ARe: https://www.allromanceebooks.com/product-breathingvapor-1897324-340.html
B&N: http://www.barnesandnoble.com/w/breathing-vapor-cynthia-sax/1122718203
Kobo: https://store.kobobooks.com/en-ca/ebook/breathing-vapor