Here is the round up of the SciFi stories that inspired me this week
Luke Skywalker Rumors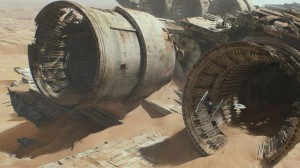 The latest Star Wars buzz is about Luke Skywalker. We know he is in the movie. Why isn't he in the trailer?
"Force Awakens director JJ Abrams has also said that Luke's absence from the trailers is "no accident". Asked why he does not appear in them, Abrams added: "I can't wait for you to find out the answer.""
Launching Rockets In The Congo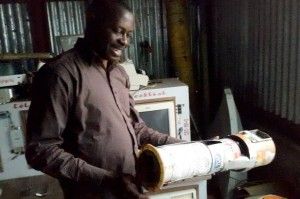 Is your hero or heroine visiting a less technologically advanced culture? I found the locals' reaction to Congo's Jean-Patrice Keka fascinating.
"Of the five rockets he has trucked to their launchpads, the first, Troposphere I, got rain in its fuel compartment and didn't ignite. Journalists on-site, he says, accused him of trying to fire a rocket without permission from the ancestors who lord over daily life in Congolese religion.
"I told them, 'no, no, no. There is no story of ancestors here,' " he says. " 'This is science.' ""
Space Exploration Equality
Russia is preparing its first all female crew for a trip to the moon.
"To make up for lost time, the country is now embarking on a new experiment. Yesterday (Oct. 28), six Russian women locked themselves in a suite at Moscow's Institute of Biomedical Problems at the Russian Academy of Sciences for the start of an eight-day experiment simulating the conditions of a space mission.
The point? To test women's aptitude for space flight and to prepare for a potential all-female journey to the moon in 2029.
"We consider the future of space belongs equally to men and women and unfortunately we need to catch up a bit after a period when unfortunately there haven't been too many women in space," explained project director Sergei Ponomarev in a press conference."
Some of the reaction has, unfortunately, been appalling.
Bacteria On The International Space Station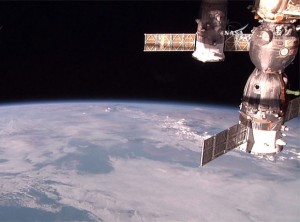 The coverage of bacteria on the International Space Station has given me many plot bunnies about mutations and heroine/hero-threatening diseases.
"While the opportunistic bacterial pathogens are mostly innocuous on Earth, they are thriving in the station that has turned out to be a prime breeding ground.
It seems the bugs like their new home in the unique environment that has experienced microgravity, space radiation, elevated carbon dioxide and continuous occupation by humans for nearly 15 years."
Gorgeous Space Photos
Here is a link to some gorgeous space photos. One is sure to inspire you. – http://www.wired.com/2015/10/space-photos-of-the-week-oct-18-24/#slide-1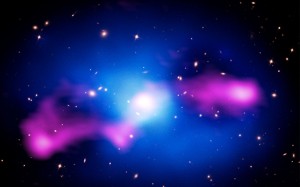 The photo pictured is of the galaxy cluster MS 0735.6+7421 with a black hole at the center of the cluster.
Star Trek Tractor Beams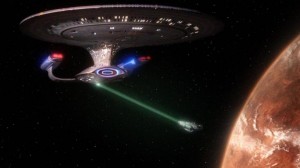 The tractor beams in Star Trek have become reality.
"Researchers in England have created, essentially, a tractor beam that uses highly targeted sound waves to move objects in the air as though pulled and pushed by invisible fingers."
What has inspired you this week?
***
Subscribe To My Release Day Newsletter: http://tasteofcyn.com/2014/05/28/newsletter/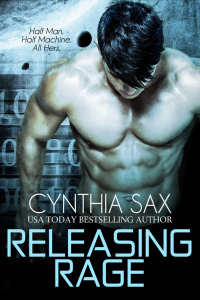 Half Man. Half Machine. All Hers.
Rage, the Humanoid Alliance's most primitive cyborg, has two goals—kill all of the humans on his battle station and escape to the Homeland. The warrior has seen the darkness in others and in himself. He believes that's all he's been programmed to experience.
Until he meets Joan.
Joan, the battle station's first female engineer, has one goal—survive long enough to help the big sexy cyborg plotting to kill her. Rage might not trust her but he wants her. She sees the passion in his eyes, the caring in his battle-worn hands, the gruff emotion in his voice.
When Joan survives the unthinkable, Rage's priorities are tested. Is there enough room in this cyborg's heart for both love and revenge?
Buy Now:
On Amazon: http://www.amazon.com/Releasing-Rage-Cyborg-Sizzle-Book-ebook/dp/B00ZOL1DRO
On ARe: https://www.allromanceebooks.com/product-releasingrage-1850041-340.html
On B&N: http://www.barnesandnoble.com/w/releasing-rage-cynthia-sax/1122455646