Some early reviewers have commented on the name of the heroine in Releasing Rage. Joan Tull isn't the sexiest or most modern of names for our cybernetic engineer.
Joan grew up on an agri lot, a futuristic farm. She will always, in her heart, be an agri lot girl. It's in her blood, part of her soul, and one of the reasons she connects with the animalistic Rage.
Joan's initials and her last name is a nod to Jethro Tull. Not the rock band. They're named after the originally famous Jethro Tull.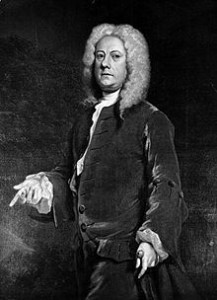 Jethro Tull was an early agricultural engineer (aka an invention making farmer). He designed a horse-drawn seed drill in 1701 that economically sowed the seeds in neat rows. He also developed a horse-drawn hoe. Much of what we take for granted in modern farming was invented by Jethro Tull.
(Note: I'm certain Jethro Tull had some issues as a person. He was a product of his times. But when it comes to agricultural advancements, he is worth giving a nod to.)
I proposed different first names for Joan. None of them fitted her steady, solid, unshakable personality. She isn't a glamorous Gemma or a hip Jessica. She insisted she was a Joan, would only answer to that name, and eventually, I gave up trying to convince her otherwise. Joan suits her.
***
Subscribe To My Release Day Newsletter: http://tasteofcyn.com/2014/05/28/newsletter/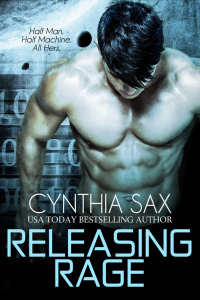 Half Man. Half Machine. All Hers.
Rage, the Humanoid Alliance's most primitive cyborg, has two goals—kill all of the humans on his battle station and escape to the Homeland. The warrior has seen the darkness in others and in himself. He believes that's all he's been programmed to experience.
Until he meets Joan.
Joan, the battle station's first female engineer, has one goal—survive long enough to help the big sexy cyborg plotting to kill her. Rage might not trust her but he wants her. She sees the passion in his eyes, the caring in his battle-worn hands, the gruff emotion in his voice.
When Joan survives the unthinkable, Rage's priorities are tested. Is there enough room in this cyborg's heart for both love and revenge?
Buy Now:
On Amazon: http://www.amazon.com/Releasing-Rage-Cyborg-Sizzle-Book-ebook/dp/B00ZOL1DRO
On ARe: https://www.allromanceebooks.com/product-releasingrage-1850041-340.html