According to Wikipedia (https://en.wikipedia.org/wiki/Trope_(literature) ), a literary trope is "the use of figurative language – via word, phrase, or even an image – for artistic effect such as using a figure of speech. The word trope has also come to be used for describing commonly recurring literary and rhetorical devices, motifs or clichés in creative works."
In Romanceland, tropes often refer to popular story premises. Why are they popular? Because readers love them, ask for them, buy books using them.
Examples of some popular Romance tropes are
– Beauty And The Beast (my personal favorite)
– The Wealthy Boss And His/Her Assistant
– Enemies To Lovers
– Friends To Lovers
– Secret Baby
– Forbidden Romance
– Marriage Of Convenience
– Second Chance At Love
– The Shocking Twist
– Fated To Mate/Love At First Sight
I could list tropes all day. (grins)
In fact, Romance is a trope. In the beginning (when dinosaurs roamed the Earth), books with strong romance storylines and romantic happy ever afters or happy for nows were classified simply as literary works. Romance didn't have its own category. Readers loved this type of story. Writers wrote more romance novels. Readers bought them. Romance grew to be so popular; it became its own category.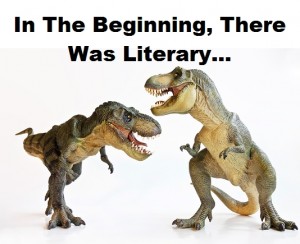 So using tropes is NOT a bad or shameful thing. You MIGHT wish to evaluate whether or not you want to use a particular trope. There are some tropes in Romanceland that I don't feel comfortable reading or writing. But never apologize for using tropes, especially if you're a romance writer. Our entire category is one huge trope.
There will be readers who hate the trope you use, as there are readers who hate every story premise. Those are NOT your readers. Suggest other books to them and concentrate on the readers who love your trope.

How do you make trope readers happy?
You bring something fresh to the trope. I've read thousands of Beauty and the Beast stories. I never get tired of them because great writers in this trope incorporate something different in each of their stories.
Maybe your Beauty and the Beast story is set in India, the caste system there adding an extra layer to the premise. Or your Beast is a Mafia Boss who was born into the family and longs to go legit. Or your Beauty was once a Beast. She was horribly scarred and underwent extreme cosmetic surgery. There are thousands of ways to make this trope different.
I like to read in my trope so I know I'm bringing something fresh, something different to it. This also ensures that I understand what aspects of the trope appeal to readers. Part of the appeal of the Beauty and the Beast trope, for example, is that two beings who appear very different can find common ground and appreciation for each other.
If you love a trope, can you use it for every story?
Heck yeah. Many of the bestselling writers concentrate on one trope. Nora Roberts, with her books published under that name, is known for the small town trope. Laurann Dohner is one of the masters of Beauty And The Beast. I gobble up every one of her beast-like heroes. Harlequin often publishes a book a month using their bestselling tropes because they know readers will pick up that book based on the trope alone (in the past, they put the trope in the titles – The Billionaire's Secret Baby, for example).
The trope can become a strong part of your branding, one of the things you're know for writing. Tropes should definitely be included as keywords on book listings. Readers search for tropes.
Embrace the trope you're writing. Respect it and its readers. And have fun. I love writing books with tropes as much as I love reading them.
Reading buddies, which tropes do you love? Writing buddies, which tropes do you write?
***
Subscribe To My Release Day Newsletter: http://tasteofcyn.com/2014/05/28/newsletter/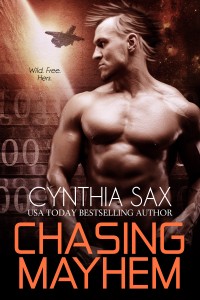 Wild. Free. Hers.
Mayhem has spent his lengthy lifespan obeying the Humanoid Alliance's rules. Finally free from their cruel control, the cyborg warrior plans to cause chaos. He infiltrates a remote settlement, provokes the savage locals until they want him dead, and allows himself to be captured by the sexiest little Retriever he has ever laid his mechanically-enhanced eyes on.
Imee's sole mission in life is to keep her family alive. To do this, she must hunt rebels, returning them to the Humanoid Alliance's evil clutches where they will be executed. She doesn't allow herself to feel anything for her targets…until she meets a tall, muscular cyborg with wild hair and even wilder eyes.
With his sure hands, laughing lips and erotic holds, Mayhem makes Imee's body sizzle and her resistance melt. Their love is doomed. She must deliver the warrior to his death or she'll place her family's safety at risk. But she can't resist him.
Imee soon discovers that Mayhem, life, and love are never predictable.
Chasing Mayhem is Book 6 in the Cyborg Sizzle series and is a STANDALONE story.
It is also a BBW Cyborg SciFi Romance.
Buy Now:
Amazon US: https://www.amazon.com/Chasing-Mayhem-Cyborg-Sizzle-Book-ebook/dp/B01IRPO9WY#nav-subnav
Amazon UK: https://www.amazon.co.uk/Chasing-Mayhem-Cyborg-Sizzle-Book-ebook/dp/B01IRPO9WY/
Apple/iBooks/iTunes: https://itunes.apple.com/us/book/chasing-mayhem/id1136333685
ARe: https://www.allromanceebooks.com/product-chasingmayhem-2077430-340.html
B&N: http://www.barnesandnoble.com/w/chasing-mayhem-cynthia-sax/1124139998
Kobo: https://store.kobobooks.com/en-us/ebook/chasing-mayhem