I have great news! Originally, I had planned to release Seducing My Billionaire Boss, the follow up standalone story to The Good Assistant and One Night With My Billionaire Master, as a single story (the cover is below).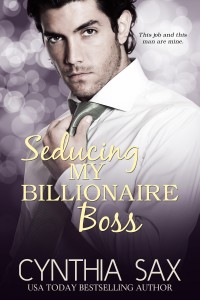 However, I was approached to contribute a story to a boxed set. This boxed set will be sold for 99 cents, the same price as my single stories. So I figured I'd add Seducing My Billionaire Boss to the boxed set. You'll receive this story and several others for 99 cents. Yes, that's a bargain! I'm all about value for my reading buddies.
Seducing My Billionaire Boss will feature Robert Reyes. Logan Ross mentions him in One Night With My Billionaire Master. Robert is the friend who contributes a donation to Arianna's charity. Robert is also the CFO of Powers Corporation, John Powers' company (John Powers is the hero in The Good Assistant).
I also have a short story (30 pages long) appearing in another boxed set in January and a novella (100 pages) releasing in March. I'll give you more details (buy links, etc) once I have them.
***
Subscribe To My Release Day Newsletter: http://tasteofcyn.com/2014/05/28/newsletter/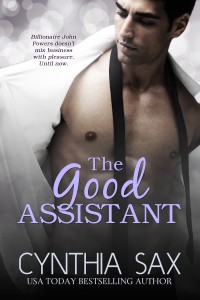 My boss, John Powers, represents everything I want in a man. He's the CEO and founder of a powerful company, that position having made him a billionaire, striking in an I-survived-a-bar-brawl sort of way, and too clever for my sanity.
I'm his assistant and desperately in love with him. I'd willingly serve him both in the boardroom and in the bedroom.
There's one problem.
He doesn't mix business with pleasure.
Ever.
Buy your copy today!
Amazon: http://www.amazon.com/Good-Assistant-City-Sizzle-Book-ebook/dp/B013O33EKM
ARe: https://www.allromanceebooks.com/product-thegoodassistant-1870006-340.html
B&N: http://www.barnesandnoble.com/w/the-good-assistant-cynthia-sax/1122572951