Here is the round up of the SciFi stories that inspired me this week
Trailer For Star Wars: The Force Awakens Breaks Viewing Records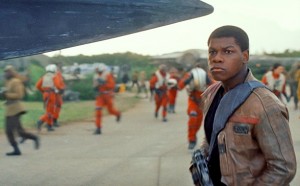 "That tremor in the Force is the Richter-level fan response to the latest trailer for Star Wars: The Force Awakens. According to StarWars.com, the new trailer was viewed 128 million times in a single day, combining 112 million online plays with the approximate 16 million viewers who tuned into its debut on Monday Night Football."
It was also the biggest-ever 24 hours for advance sales in numerous countries.
Get your tickets now if you want to see it opening weekend.
Scott Kelly And Aging In Space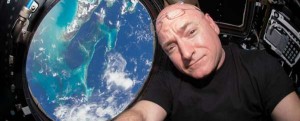 "Congratulations to NASA astronaut Scott Kelly, who has now been in space longer than any other US astronaut before him. Having most recently launched into orbit on 27 March this year, Kelly's record currently stands at 388 days and counting. He still has some way to go to beat the all-time record though – that's the 879-day shift put in by long-serving Russian cosmonaut Gennady Padalka."
Of course, NASA is using this to examine the impact of long stays in space on astronauts, but, what I find especially interesting is, they're also studying the impact of aging in space. Kelly has a twin brother whom they can use for direct comparison.
Destruction Of A Planet
A star at the end of its life is currently destroying and disintegrating an orbiting planet.
Andrew Vanderburg, a graduate student at the Harvard-Smithsonian Center for Astrophysics, shares
This is something no human has seen before. We're watching a solar system get destroyed."
"What we're seeing are fragments of a disintegrating planet that is being vaporized by [the white dwarf's] starlight and is losing mass. The vapor is getting lost into orbit, and that condenses into dust which then blocks the starlight."
Huge Asteroid (Nicknamed Spooky) To Pass Earth On Halloween
"The massive asteroid 2015 TB145 will come within 310,000 miles (500,000 kilometers) of the planet — or about 1.3 times the distance from Earth to the moon — on the afternoon of Oct. 31, just three weeks after the space rock was discovered, according to NASA. There's no threat of an impact on this pass, NASA officials said."
The Expanse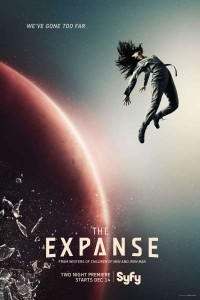 There's a new upcoming space themed TV show called The Expanse, which will appear on the SyFy channel. It's based on the James S.A. Corey books and is creating quite a bit of buzz. Some early viewers are calling it the next Battlestar.
Which stories inspired you this week?
***
Subscribe To My Release Day Newsletter: http://tasteofcyn.com/2014/05/28/newsletter/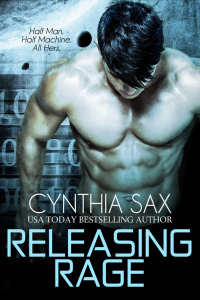 Half Man. Half Machine. All Hers.
Rage, the Humanoid Alliance's most primitive cyborg, has two goals—kill all of the humans on his battle station and escape to the Homeland. The warrior has seen the darkness in others and in himself. He believes that's all he's been programmed to experience.
Until he meets Joan.
Joan, the battle station's first female engineer, has one goal—survive long enough to help the big sexy cyborg plotting to kill her. Rage might not trust her but he wants her. She sees the passion in his eyes, the caring in his battle-worn hands, the gruff emotion in his voice.
When Joan survives the unthinkable, Rage's priorities are tested. Is there enough room in this cyborg's heart for both love and revenge?
Buy Now:
On Amazon: http://www.amazon.com/Releasing-Rage-Cyborg-Sizzle-Book-ebook/dp/B00ZOL1DRO
On ARe: https://www.allromanceebooks.com/product-releasingrage-1850041-340.html
On B&N: http://www.barnesandnoble.com/w/releasing-rage-cynthia-sax/1122455646