I sat down (virtually) with Ashley Ladd for a short interview. Today is the release day for Ashley Ladd's Pretend Lover, a MF Paranormal Erotic.

Cynthia Sax: What makes Gage sexy?
Ashley Ladd: Gage is an ex-Army sergeant/now bartender and college student who is very well built and very tough on the outside but warm and friendly on the inside. He's deeply in love with Rachel, but biding his time until she's ready to let romance back into her life. Until that time, he's willing to be her best friend and study partner.
Cynthia Sax: Where did you get the idea for Pretend Lover?
Ashley Ladd: My publisher Totally Bound put out a call for hotel stories for their new line. As I was brainstorming I saw a news story about a parent complaining about a furry convention that was staying in the same hotel as his daughter's cheerleading convention. The parent thought it inappropriate that the hotel book the two conventions at the same time, exposing the children to the horrible furries. Although that isn't the crux of the story it added an interesting dimension.
I also looked in on a couple hotel workers' Facebook boards to get ideas of what happens in hotels.

Cynthia Sax: How does Pretend Lover start?
Ashley Ladd: A Baptist convention leader complains to Rachel about the lawless, unchristian furries running amok around the hotel ruining her convention. In the midst of this, Rachel's ex-husband and his new wife (the woman who broke up Rachel's marriage) show up for the furry convention on their honeymoon – and also because Rachel's ex is a furry con artist and enthusiast. The new wife accuses Rachel that she's unable to get a man of her own and warns her to stay away from her husband. To save her sanity and her reputation, Rachel asks her new best friend Gage to pretend to be her boyfriend/lover. Gage agrees, jumping at the chance to be close to Rachel as he wants to be her real boyfriend.

Cynthia Sax: Where is Pretend Lover set?

Ashley Ladd: Pretend Lover is set in San Francisco, California. I honeymooned in San Francisco and I think it's just about the most romantic city on earth—second only to Saginaw Island, Michigan perhaps. It's a gorgeous city with a lot of character and depth.
Thank you, Ashley Ladd, for joining us today!
Ashley Ladd's Website: http://www.ashleyladd.blogspot.com
*****************************************************************************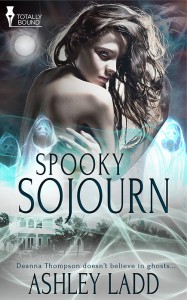 Rachel Ehler's having a horrible day. Concierge at the San Francisco Totally Five Star Hotel she is trying to keep the holier than thou Baptist conventioneers from going to war with the very horny Furry Con furries. Then her ex-husband Nate shows up for the Furry Con on his honeymoon with his new bridezilla, Caryne, the woman who broke up their marriage. Worse yet, Caryne rubs it in Rachel's face that she can't catch a man. To shut her up and save face, she talks her best friend Gage into being her pretend lover. Unbeknownst to Rachel, Gage wants to be her real lover and jumps at the chance. Unfortunately, Rachel doesn't trust love and she doesn't want to chance turning another friend into an enemy by adding love into the equation so Gage has his work cut out.
Caryne takes every opportunity to get Rachel in trouble with her boss and make her life miserable, jeopardizing her bid for promotion to the Head of Concierge job. Meanwhile, Gage stays close to Rachel to play his part very convincingly and be her white knight in shining armour. He entices Rachel with her favourite fresh baked cookies and does erotic, delicious things to her with cookie dough. When a Fet Con visits the hotel, they explore the world of BDSM and spanking together. Everything is looking up for Rachel and Gage until Rachel loses her promotion to the man she was finally ready to love and trust. How can she trust him after he betrayed her by stealing her coveted job?