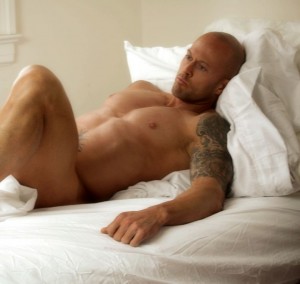 Today, I have the honor of interviewing John Quinlan, a former wrestler and bodybuilder. John has the distinction of being the most tattooed male romance cover model in the world. Yes, he's hunky AND he supports romance. Woot! ( Shout out to Lori Green for fixing me up with this opportunity!)
(Note: If you're reading this directly from my blog, click on the photos to enlarge them)
Cynthia Sax: John, tell me a little about your tattoos. How many tattoos do you have? Which tattoo means the most to you?

John Quinlan: Right now I have 27 individual tattoos. All of them have deep personal meaning and some of those meanings I keep to myself but I will tell you a few of my favorites. The oriental Kanji symbol for "family" inside my left wrist represents my 3 children as well as the 3 nautical stars I have inside both forearms. Each star is a little bigger than the next representing each child.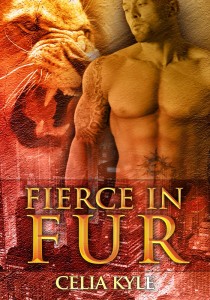 Cynthia Sax: That's so wonderful. Family is incredibly important and your tattoos must serve as a great reminder of this.
How did you become a cover model?
John Quinlan: A long time ago people often told me I had the look for it and I just laughed and thought they were crazy. After quite some time I began to really consider it as the masses had to be right to some extent. I began talking with author Cassandra Carr and she was the one who really pushed me into doing it. I personally thank you Cassandra for believing in me and for all of your support. And here I am today sitting with you as the most tattooed male romance cover model in the world. I am sure another model will come along with more tattoos than me and take the title but I will always be remembered as the first guy in romance who broke the stereotype for guys with body art. I paved the way for them to be successful and be accepted.
Cynthia Sax: Yes, it is a really big something to be a trailblazer. I'm stoked for you!
You were depicted as an evil troll on your first cover. You're a handsome man. That must have been shocking.

John Quinlan: Well thank you Cynthia for your kind words. I think you are an amazing author as well and I am truly honored to be sitting down with you today doing this interview. Yes, that was a great cover! I believe the book was titled, "The War of Trolls" (Scream Shop Series #8) by Tracey West and it was illustrated by artist Brian Dow. Brian actually recruited me out of one of the World Gym's back in the day when he saw me and thought I had the perfect body for the ogre he needed to design this cover. I will never forget the photo shoot at the gym as his art model for this project. I had to wear a toga type outfit and pose in front of all the girls in their aerobics room because that was where the best lighting was for the camera. They were all laughing at me but it was all in good fun. One has to have a sense of humor in this business as I have done some crazy things and I don't blame people for thinking some of the stuff is funny as I would be laughing too.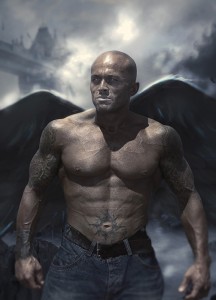 Cynthia Sax: Awww… (hugs John) You're a sweetheart.
What has been the most interesting photo shoot you've ever done?

John Quinlan: The most interesting photo shoot was out in the desert in Las Vegas back in 2012. It was 105 degrees but zero humidity which was weird as I am from Boston, Massachusetts and we always have tons of humidity it seems like. There wasn't a cloud in the sky and because the temperature got so hot and there was no water out there no signs of life existed except for a few bugs on the ground. No birds, animals or anything. Just cactus and tumbleweeds but the backdrop with the mountains and scenery made for a great shoot as this was a once in a lifetime thing and I was determined to take advantage of it and looking back I am glad I did.

Cynthia Sax: That does sound like a once in a lifetime thing (but a little too extreme for this luxury loving gal – grins).
If I see you walking around a romance convention, do you want me to approach you?

John Quinlan: I always encourage my fans to approach me as I am a people person and very down to Earth. I think if you ask anybody who has met me, for example, at the 2 Romantic Times Convention's I have attended as a cover model thy will all say similar answers. I have always said that if it wasn't for all the great authors like you Cynthia around the globe who take the time out of their busy schedules to conduct interviews with the cover models we would never be able to showcase out talents to the world. It is a symbiotic relationship where we really help each other. I always go out of my way for the fans to show my appreciation as I am honored they care so much about John Quinlan.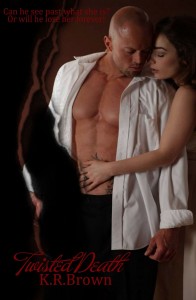 Cynthia Sax: We, writers, do LOVE our cover models. You make our books look good.
Speaking of writing, is there a quote you live your life by?
John Quinlan: "Sometimes you have to go through Hell to get to Heaven." This really describes my life. It has been a long road which included a lot of sacrifice but in the end John Quinlan will ultimately land at the top of the mountain.

Cynthia Sax: Fun question (and one I know my readers are dying to hear the answer to): Boxers Or Briefs?

John Quinlan: Great question Cynthia, ask and you shall receive. On a normal day boxer briefs are what I usually wear but there are some days when I wear briefs or nothing. Depends on my mood.

Cynthia Sax: Oh boy. (waves hand in front of my face)
How do publishers or self-published writers find images of you to use for covers?

John Quinlan: There are many ways I guess like Google image search me etc. but one of the easiest ways is to visit the John Quinlan Gallery on Flickr. Just go through the albums on there and find something you like and ask me about it. Some of the albums have 1 photo while others have as many as 40 plus.
Cynthia Sax: There is so much eye candy in those albums! Thank you, John, for hanging out with me today!
John Quinlan: It was my pleasure conducting this interview with you Cynthia. Keep up the good work and continue being one of the greatest authors in the world today.
Cynthia Sax: If you want more John (and who doesn't?), here are some must-click links!
http://www.johnjosephquinlan.com/
http://en.wikipedia.org/wiki/John_Quinlan_(wrestler)
https://www.flickr.com/photos/75617256@N05/sets
https://twitter.com/JohnJQuinlan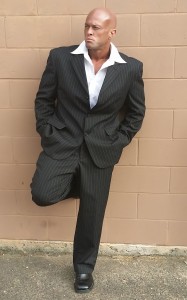 ***
Subscribe To Cynthia Sax's Release Day Newsletter: http://tasteofcyn.com/2014/05/28/newsletter/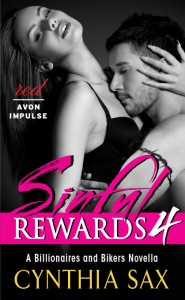 Four years ago, Bee Carter left her tiny hometown, escaping her tormenters. She concealed her tarnished reputation under a good-girl persona, hiding her history from Nicolas, her strong and silent billionaire; Hawke, her tattooed bad-boy biker; and Cyndi, her man-crazy best friend.
Today, she's returning home … and she's not alone. Some of her deepest, darkest secrets will be revealed. Trust will be tested. Clothing and inhibitions will be discarded. Bee and her hometown will never be the same.
When her past and her present collide, will any of Bee's relationships survive?
Buy Links:
Amazon: http://www.amazon.com/Sinful-Rewards-Billionaires-Bikers-Novella-ebook/dp/B00I7V89N4
ARe: https://www.allromanceebooks.com/product-sinfulrewards4-1645053-149.html
Barnes And Noble: http://www.barnesandnoble.com/w/sinful-rewards-4-cynthia-sax/1119919839
Google: https://play.google.com/store/books/details/Cynthia_Sax_Sinful_Rewards_4?id=PvxzAwAAQBAJ
iTunes: https://itunes.apple.com/us/book/sinful-rewards-4/id814148698