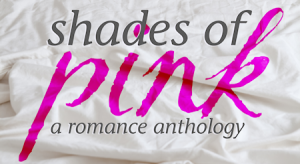 I donated a short story to the Shades Of Pink Charity Anthology ( http://blog.kallysten.net/p/charity-anthology.html?zx=46debf4d7b094bca ), benefiting cancer research, treatment, and/or prevention.
YOU can make a difference with ONE CLICK. I'll be donating 10 cents U.S. for every release day newsletter subscriber signed up at 6 a.m. EST on November 18th, 2014.
Note: This newsletter will be sent on release days only. It will contain adult content so please don't sign up if you're under the age of 18 or are sensitive to adult language and situations!
It might also contain bad puns, fun facts, and sizzling excerpts!
If you have any issues with this sign up, please email me!