I support your right to post honest reviews, including one star reviews. You're one of my readers, you have an opinion and I respect your right to share it. Heck, I admire you for sharing it. That takes courage. (Freedom of speech, baby – I live it and love it)
I don't care which name you attach to your review. If you feel more comfortable reviewing as Anonymous, review as Anonymous. Personally I'd choose a more colorful pen name (The Pink Unicorn Of Love) but hey, whatever floats your boat. (grins) You respect my need for privacy and I extend to you the same respect.
I'll address some common questions I've received.
Q. I hear reviews help writers but I don't feel comfortable writing them. Am I a bad reader?
Yes, you're a bad, bad reader and you must be punished. Assume the position while I ask one of my hunky heroes to discipline you. Oh, Officer Drake…
LOL
Seriously… talking about the books you love helps writers. There are a zillion ways to talk about books. Writing reviews is merely one of these ways. I'll often post on social media that I'm reading a certain book. I don't say anything more, allowing my reading buddies to decide for themselves whether or not they want to read that book.

Q. I didn't like one of your stories. Will you hate me forever?
Will you hate me forever for writing a story you didn't like? (big hugs) My bestest buddy in the world hasn't liked any story I've ever written (she doesn't like erotic romance) and I still love her to bits.
Every story I write is different. Every character I write is different. I don't expect you to like every story. I'd be alarmed if you did. That might be an indication that I'm not trying different things. Either that or you're as nuts as I am. (grins) If that's the case, you're destined to be my best buddy forever.
Q. Do negative reviews make you angry?
I don't like disappointing any reader. I don't think any writer does. Your time is precious and you gifted that time to me. I want you to be happy.
But I won't ever be angry with you if you write a negative review. UNLESS you're mean to my readers. I'm super protective of my reading buddies. They're part of my family. Yeah, I get all mamma bear about my readers.
Q. I posted a one star review of your story and now I'm receiving mean comments/emails. Are you responsible for this?
If you receive mean comments/emails because you posted a one star review of one of my stories, PLEASE contact me ! I'll defend you and talk to the people involved.
I can assure you that the reader isn't a member of my street team (the fabulous Cynsations). We cause a happy, upbeat, super positive type of chaos in Romanceland (if someone leaves a comment with a very bad pun, she or he might be a street team member – grins). No negative energy!
Q. I don't agree with a review. What do I do?
Please respect the reviewer's opinion. Writers often say that when a story is published, it no longer belongs to the writer, it belongs to the reader. Every reader reads a different story because we bring our own experiences into this story.
If you disagree, you can post your own review. There's no need to directly address the previous review (this might make that reviewer feel bad and no one should feel bad about reading erotic romance). Simply offer other readers a different view of the same book. I LOVE reading these types of reviews.
If you ever have any questions about reviews, my stories or anything else (I'm an expert in all things Nutella also – grins), please send me an email !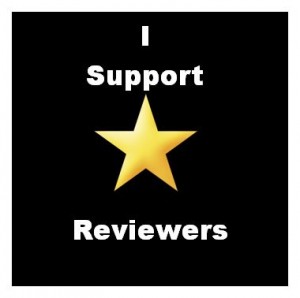 Topics: Reviews | No Comments »
Candy at Sensual Reads shares
"Royce and Starr spend their lives consumed by work and have no time for love. When they meet for the first time the chemistry between them is explosive."
Read more at
http://sensualreads.com/?p=11703
LION IN WAIT
By Cynthia Sax
Now Available From Changeling Press
Every cat loves to play with his food. Royce, the alpha of the Leone
pride, is no exception. He takes one look at the newest applicant for
the assistant job and knows the only role Starr will be taking is
directly underneath him. He can't keep his curvaceous human permanently,
he's too busy for a mate, but he does have time for an evening of
boardroom table fun.
Starr is too busy for relationships. She has debts to pay off and
three jobs to juggle. The assistant job at Leone Media is a dream.
Spending the night with the firm's sexy boss is pure fantasy. He pets
her in all of the right places, his big cat eyes shining with an
admiration she's searched a lifetime to find.
When they wake, it will be back to work for both of them… but in this urban Serengeti, love and the lion never sleep.
Buy It Now At:  http://www.changelingpress.com/product.php?&upt=book&ubid=1994
Topics: Reviews | No Comments »