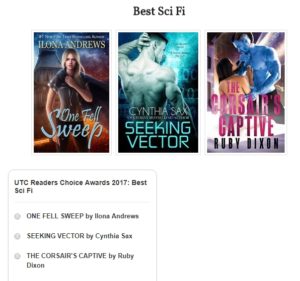 Wow, oh, wow!
Seeking Vector was nominated for Best SciFi Romance of 2017.
The other two nominees are Ruby Dixon's The Corsair's Captive and Ilona Andrews' One Fell Sweep.
I know, right?
These are writing heroes of mine.
This is one of those moments writers dream about!
http://www.underthecoversbookblog.com/2017/12/readers-choice-awards-2017-vote-now.html

***
Subscribe To My Monthly Newsletter: http://tasteofcyn.com/2014/05/28/newsletter/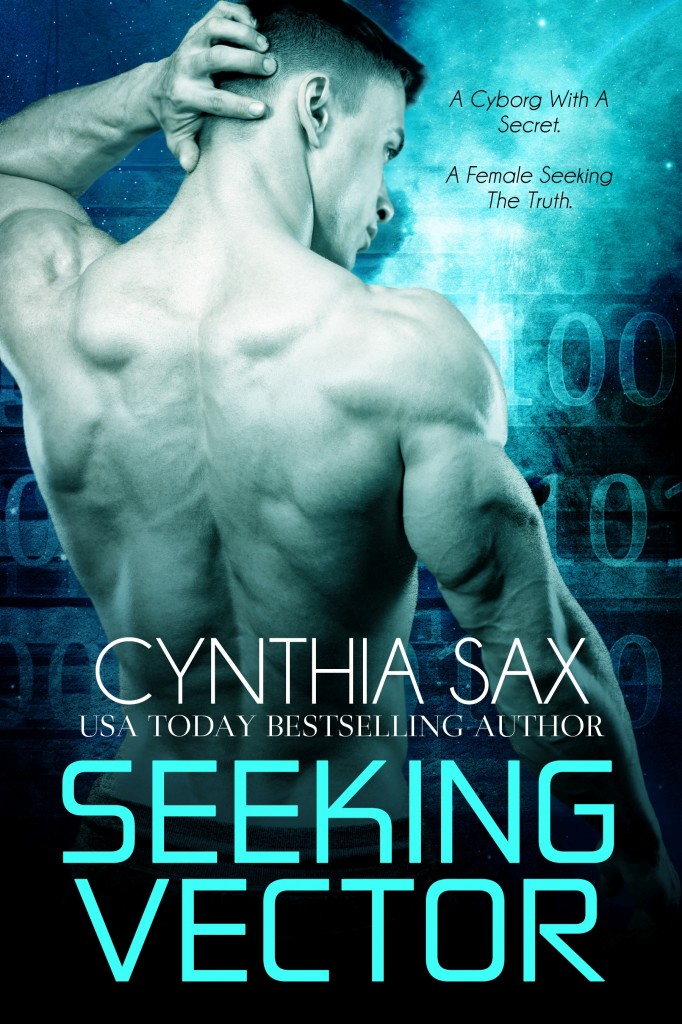 Seeking Vector
A cyborg with a secret… A female seeking the truth…
Vector, the C Model captain of the Freedom, is a cyborg many warriors wish to emulate. He fights fiercely, leads with honor, has earned the respect and loyalty of his crew. But no being, not even a cyborg, is perfect. Since arriving at the Homeland, Vector has been hiding a dark truth about his past. If his secret is exposed, he could lose everything – his position, his ship, and his life.
Kasia excels at uncovering secrets. Half a lifespan ago, her curiosity placed her on the Humanoid Alliance's kill list. Now she has accessed information the cyborg council would prefer remain hidden. Their warriors are hunting her and won't rest until she's dead.
When Vector arrives on her battle station, all grim determination, gray skin, and bulging muscles, Kasia knows he has been sent to kill her. That doesn't stop her from wanting the dominant cyborg. She senses the savage nature under the male's controlled exterior, sees the mysteries in his brilliant blue eyes, craves the roughness of his touch. She will risk all she has to experience his embrace.
Kasia braved the cyborg council's ire for a reason. If she doesn't convince Vector to act on the information she uncovered, the enemy could destroy his home planet and render every cyborg in the universe immobile.
Can a doubting C Model warrior learn to trust and to love before it is too late?
Seeking Vector is Book 10 in the Cyborg Sizzle series and is a STAND-ALONE story.
It is also a Cyborg SciFi Romance.
Buy Now:
Amazon US: https://www.amazon.com/Seeking-Vector-Cyborg-Sizzle-Book-ebook/dp/B075FHBW87/
Amazon UK: https://www.amazon.co.uk/Seeking-Vector-Cyborg-Sizzle-Book-ebook/dp/B075FHBW87/
Apple/iBooks/iTunes: https://itunes.apple.com/us/book/seeking-vector/id1280185990
B&N: https://www.barnesandnoble.com/w/seeking-vector-cynthia-sax/1127072529
Kobo: https://www.kobo.com/us/en/ebook/seeking-vector
Smashwords: https://www.smashwords.com/books/view/746717
Topics: Awards | No Comments »
All writers are readers too. Veronica Scott asked SciFi Romance writers who we thought were the hottest SciFi Romance heroes (not, of course, written by us).
My pick for fave hot SciFi Romance hero was Ral from Laurann Dohner's Ral's Woman.
This alien barbarian beast hero made me a SciFi Romance lover for life.
He is so very lickable.
There are so many great SciFi Romance heroes on this list!
You can see them all here: http://happyeverafter.usatoday.com/2017/07/18/veronica-scott-scifi-fantasy-authors-favorite-heroes-anna-hacket-michelle-diener/
***
Subscribe To My Monthly Newsletter: http://tasteofcyn.com/2014/05/28/newsletter/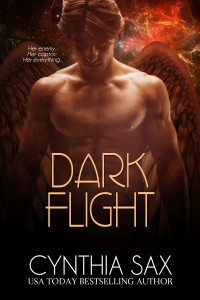 Dark Flight
His mission. His challenge. His forever.
Orol, the Refuge's second-in-command, has been given what he believes is a simple mission—escort two human females to the settlement. The winged warrior arrives at the meeting site to find one of the females missing and the other aiming a gun at his head. To rescue the first, he must capture the second. Once he has Rhea in his talons, however, he realizes he never wants to let her go.
Her enemy. Her captor. Her everything.
Rhea doesn't trust anyone. She certainly doesn't follow commands issued by a gorgeous flying male with glittering eyes, a beautiful face, and a seductive touch. Orol is dominant, edged with darkness, and determined to find her sister. Rhea will do anything to prevent that, even if it means playing sensual games of submission with her powerful enemy, seducing him into forgetting everything except her.
Dark Flight is a STAND-ALONE SciFi Romance set in a gritty, dark world.
Buy Now:
Amazon US: https://www.amazon.com/Dark-Flight-Refuge-Book-2-ebook/dp/B07124941B/
Amazon UK: https://www.amazon.co.uk/Dark-Flight-Refuge-Book-2-ebook/dp/B07124941B/
Apple/iBooks/iTunes: https://itunes.apple.com/us/book/dark-flight/id1242494643
B&N: https://www.barnesandnoble.com/w/dark-flight-cynthia-sax/1126484675
Kobo: https://www.kobo.com/us/en/ebook/dark-flight-3
Smashwords: https://www.smashwords.com/books/view/727350
Topics: Guest Post | No Comments »