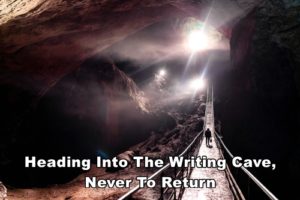 It is almost November, which means it is almost time for National Novel Writing Month or NaNoWriMo, a challenge for writers to write 50,000 fresh words in a month. Some writing buddies won't 'win' this challenge (like me – I have NEVER won NaNoWriMo). Some writing buddies will 'win' this challenge in the first two days.
Is Faster Better?
There's a perception in Writingland that faster is better. I agree. Faster IS better. The faster we complete a story we're proud to share with readers, the sooner those readers can enjoy the story and we can focus on another story.
Notice this is COMPLETING a story we're PROUD to share.
It isn't writing speed. Writing speed means very little. I write a first draft of a 56,000 word story in a month. It takes me another month to revise it (six rounds, at the minimum). If you write a first draft of a 56,000 word story in two months and it's clean, ready for readers, your speed to complete a story you're proud to share is the same as mine.
Talk during NaNoWriMo normally revolves around writing speed. Don't compare yourself against others for this (or, IMHO, any other aspect of writing). Compare against yourself. Can you complete the same quality of first draft in less days? Great.
Or maybe not-so-great. If you burn out and then you have to take more time off than you usually do, that's not a 'win.' Again, it is about how long it takes us to complete a story we're proud to share with readers.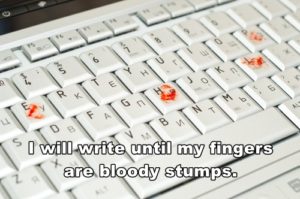 Pacing Ourselves
My most efficient pace is writing 2,500 new words a day Monday to Friday and then taking the weekend off (to do things like write blog posts, respond to messages, fill out cover/formatting forms, etc).
But-But-But wouldn't I complete the story faster if I wrote EVERY day?
Nope. If I tried to write every day, with no breaks, I would burn out and then have to take MORE time off than 2 days after 5 days writing. This also happens when I binge write. If I write 5,000 new words in a day, I'm usually burned out for three days after that. I find it more challenging to get back into the story after that 'break.'
So I force myself to quit at 2,500 words every day and to take the weekends off. This is what works for me. Some of my writing buddies binge write. They NEED to write the entire story in mere days. That works for them. Others NEED to write every day. That is their optimal schedule.
The NaNoWriMo system will give you a target word count to meet every day. This is merely the number of words you have left to write to hit 50,000 words divided by the number of days you have left in November. It is a guideline, not what you SHOULD do.
If you're just starting out on this wonderful writing journey and you haven't yet found your optimal schedule, consider trying the system schedule. If it doesn't work, try something else. It took me years to figure out my schedule. It took some fortunate writing buddies one shot. When you find your groove, stick to it until it no longer works for you.
Writing buddies, have you found your optimal writing schedule? What is it?
Note: Even though I never win NaNoWriMo and I stick to my optimal schedule, I still participate in it. I love the daily emails and the party aspect of it. There are so few group activities for writers. NaNoWriMo is one of those.
***
Subscribe To My Monthly Newsletter: http://tasteofcyn.com/2014/05/28/newsletter/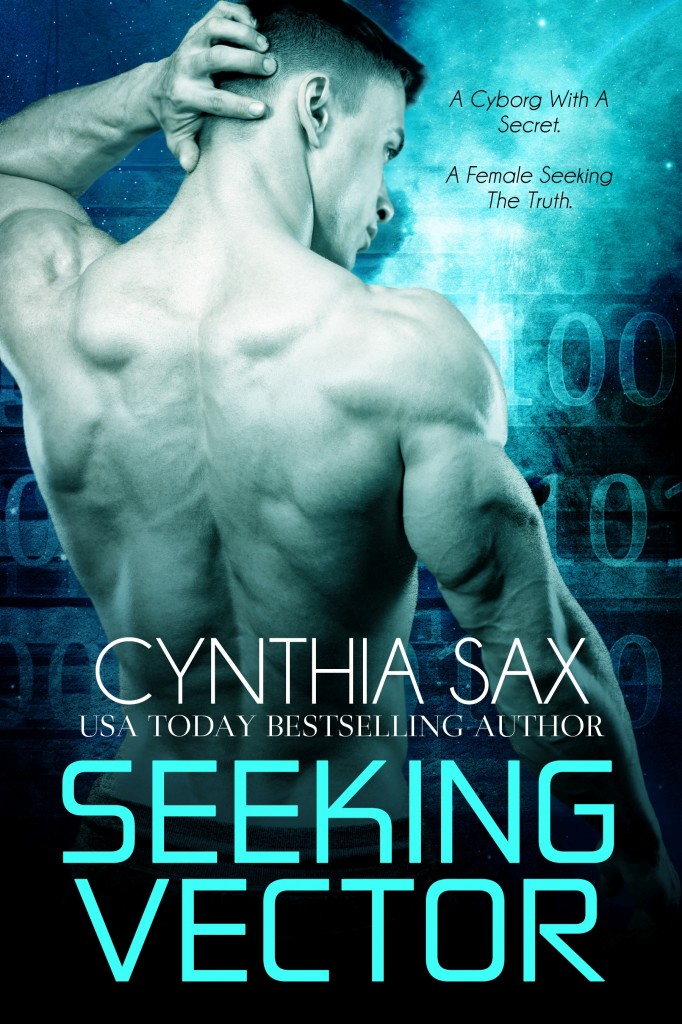 Seeking Vector
A cyborg with a secret… A female seeking the truth…
Vector, the C Model captain of the Freedom, is a cyborg many warriors wish to emulate. He fights fiercely, leads with honor, has earned the respect and loyalty of his crew. But no being, not even a cyborg, is perfect. Since arriving at the Homeland, Vector has been hiding a dark truth about his past. If his secret is exposed, he could lose everything – his position, his ship, and his life.
Kasia excels at uncovering secrets. Half a lifespan ago, her curiosity placed her on the Humanoid Alliance's kill list. Now she has accessed information the cyborg council would prefer remain hidden. Their warriors are hunting her and won't rest until she's dead.
When Vector arrives on her battle station, all grim determination, gray skin, and bulging muscles, Kasia knows he has been sent to kill her. That doesn't stop her from wanting the dominant cyborg. She senses the savage nature under the male's controlled exterior, sees the mysteries in his brilliant blue eyes, craves the roughness of his touch. She will risk all she has to experience his embrace.
Kasia braved the cyborg council's ire for a reason. If she doesn't convince Vector to act on the information she uncovered, the enemy could destroy his home planet and render every cyborg in the universe immobile.
Can a doubting C Model warrior learn to trust and to love before it is too late?
Seeking Vector is Book 10 in the Cyborg Sizzle series and is a STAND-ALONE story.
It is also a Cyborg SciFi Romance.
Buy Now:
Amazon US: https://www.amazon.com/Seeking-Vector-Cyborg-Sizzle-Book-ebook/dp/B075FHBW87/
Amazon UK: https://www.amazon.co.uk/Seeking-Vector-Cyborg-Sizzle-Book-ebook/dp/B075FHBW87/
Apple/iBooks/iTunes: https://itunes.apple.com/us/book/seeking-vector/id1280185990
B&N: https://www.barnesandnoble.com/w/seeking-vector-cynthia-sax/1127072529
Kobo: https://www.kobo.com/us/en/ebook/seeking-vector
Smashwords: https://www.smashwords.com/books/view/746717
Topics: Writing Tips | No Comments »