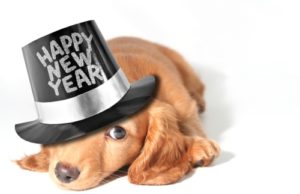 Wishing you a 2018 filled with love, laughter and great books!
(tackle hugs)
***
Subscribe To My Monthly Newsletter: http://tasteofcyn.com/2014/05/28/newsletter/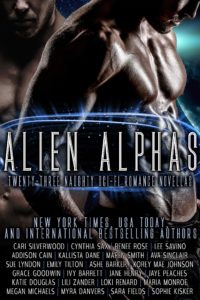 Alien Alphas: Twenty-Three Naughty Sci-Fi Romance Novellas
Fierce warriors. Savage barbarians. Powerful warlords.
All ready to claim their mates.
Alien Alphas is a collection of panty-melting sci-fi romances featuring dominant alien heroes, penned by New York Times, USA Today, and international bestselling authors. This decadently naughty box set includes twenty-three ALL-NEW, stand-alone novellas full of hot alien alpha males, breathless passion, and reluctant surrender. Take an exhilarating trip beyond the stars with this limited time only bundle that's sure to leave you turning the pages late into the night.
Featured authors: Cari Silverwood, Cynthia Sax, Renee Rose, Lee Savino, Addison Cain, Kallista Dane, Maren Smith, Ava Sinclair, Sue Lyndon, Emily Tilton, Ashe Barker, Korey Mae Johnson, Grace Goodwin, Ivy Barrett, Jane Henry, Jaye Peaches, Katie Douglas, Lili Zander, Loki Renard, Maria Monroe, Megan Michaels, Myra Danvers, Sara Fields, and Sophie Kisker
Publisher's Note: The stories featured in this collection involve MF and MFM pairings. They include spankings and sexual scenes. If such material offends you, please don't buy this box set.
Pre-order Now:
Amazon: https://www.amazon.com/dp/B0785FQ2BH/
Nook: https://www.barnesandnoble.com/w/alien-alphas-grace-goodwin/1127581629
Kobo:  https://www.kobo.com/us/en/ebook/alien-alphas
Google Play: https://play.google.com/store/books/details?id=wURBDwAAQBAJ
iBooks: https://itunes.apple.com/us/book/id1321113956
Topics: Guest Post | No Comments »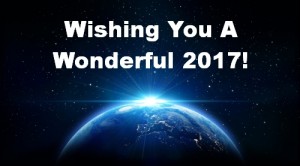 Happy New Year!
Wishing a 2017 filled with love, laughter and some great books!
***
Subscribe To My Monthly Newsletter: http://tasteofcyn.com/2014/05/28/newsletter/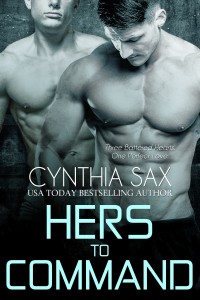 Three Battered Hearts. One Perfect Love
Ace and Thrasher share a special bond. They've never acknowledged that connection and have never fully acted on it. The Humanoid Alliance kill cyborg males like them, deeming the warriors to be defective. Now that Ace and Thrasher have escaped, they don't trust the cyborg council and their brethren to react any differently. Physical love is too risky for them to consider.
Until they meet her.
Carys is the Commander of a Rebel Battle Station. She has dedicated her lifespan to seeking vengeance against the Humanoid Alliance and the cyborgs who killed her daughter. On her battle station, she makes the rules, and if she wants to kiss, touch, and pleasure two mysterious warriors, she will. Nothing, not even enemy warships and a mass cyborg rebellion, can stop her.
In the midst of a war, enemies can become lovers and loyalties can change in a moment. Can a forbidden relationship between two cautious cyborgs and one unbending human Commander survive?
Hers To Command is Book 8 in the Cyborg Sizzle series.
Due to the number of returning characters in this story, you'll enjoy Hers To Command more if you've read the other stories first.
This is a MMF BBW Cyborg SciFi Romance.
Pre-order Now:
Amazon US: https://www.amazon.com/Hers-Command-Cyborg-Sizzle-Book-ebook/dp/B01N0I7X49/
Amazon UK: https://www.amazon.co.uk/Hers-Command-Cyborg-Sizzle-Book-ebook/dp/B01N0I7X49/
Apple/iBooks/iTunes: https://itunes.apple.com/us/book/hers-to-command/id1179869260
ARe: https://www.allromanceebooks.com/product-herstocommand-2178067-340.html
B&N: http://www.barnesandnoble.com/w/hers-to-command-cynthia-sax/1125247346
Kobo: https://www.kobo.com/ca/en/ebook/hers-to-command-6
Topics: Guest Post | No Comments »