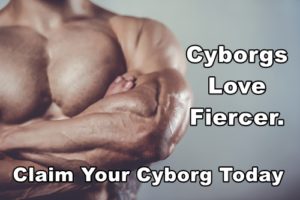 Some reading buddies have asked what I'm writing and releasing next. I already have my stories planned for all of 2018. I hope to release a story every two months, alternating between the Cyborg and the Dark series.
December 2017
Knowing Zip – Cyborg Romance
This will be our FREE thank you short story for the year. I love it and I hope you will also.
I don't yet have the cover for this story but here is the blurb…
Knowing Zip
Abducted by the warrior of her dreams
* * *
Zip is the last of his friends to find his female, the one being meant for him. He isn't certain she exists until he hears her voice over a transmission. A self-proclaimed systems deity, he researches his curvy little human and discovers she dreams of being abducted by a big, strong warrior. Zip plans to make his female's fantasies come true.
Ryssa wants one gift for her birthing planet rotation—to be captured by a warrior, preferably a tall, muscular cyborg with black hair, gray skin, and brilliant blue eyes. When Zip arrives on her planet, claiming to be her male, Ryssa assumes one of her friends has ordered the experience for her, and throws herself into the encounter, losing herself in Zip's hot kisses, sensual touch, dominant embrace.
When the fantasy fades, will their love survive?
January 2018
Dark Warlord – SciFi Romance
This is my super secret project so I can't say much about it except it is a short story set in the Dark Thoughts world. It is currently in edits.
Oh, and yes, it has a connection with the Warlord series, which will be expanded and re-released during the tail end of 2018 (once the Dark series is completed).
February 2018
Dark Strength – SciFi Romance
This will be Balvan's story. Yes, the giant green gatekeeper of the Refuge will get his own story. Paloma is NOT his heroine (she's too young). I am starting this story today and I already love the female destined to be his.
April 2018
Title To Be Determined – Cyborg Romance
Chuckles' story will be the next longer story in the cyborg series. This surly cyborg captured my heart. He's been waiting since Releasing Rage to find his special female. He deserves his happy ever after.
***
Subscribe To My Monthly Newsletter: http://tasteofcyn.com/2014/05/28/newsletter/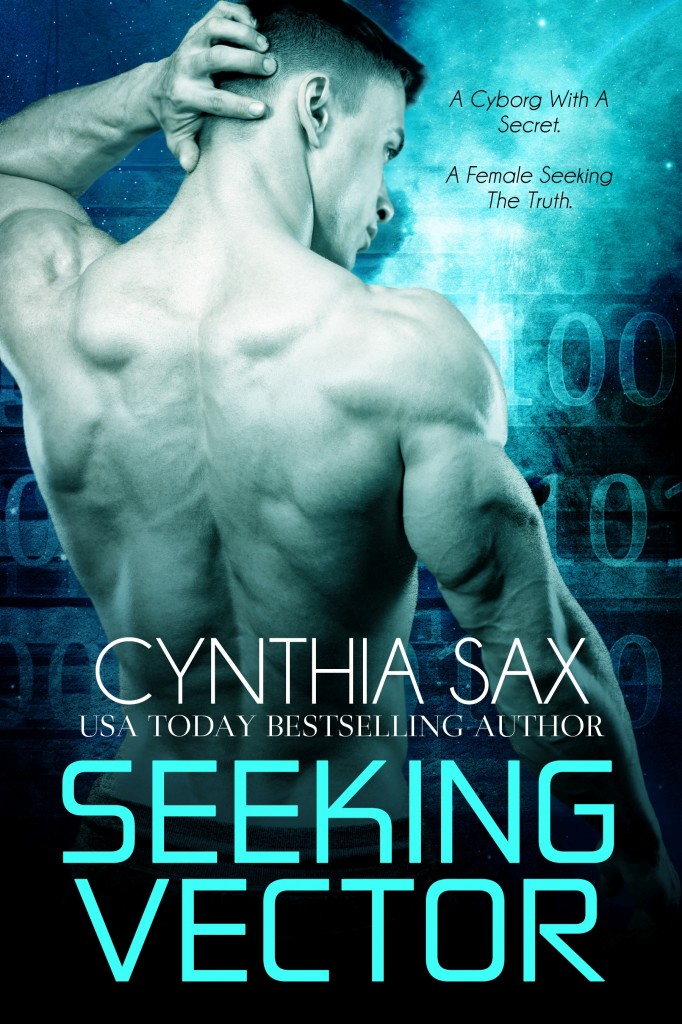 Seeking Vector
A cyborg with a secret… A female seeking the truth…
Vector, the C Model captain of the Freedom, is a cyborg many warriors wish to emulate. He fights fiercely, leads with honor, has earned the respect and loyalty of his crew. But no being, not even a cyborg, is perfect. Since arriving at the Homeland, Vector has been hiding a dark truth about his past. If his secret is exposed, he could lose everything – his position, his ship, and his life.
Kasia excels at uncovering secrets. Half a lifespan ago, her curiosity placed her on the Humanoid Alliance's kill list. Now she has accessed information the cyborg council would prefer remain hidden. Their warriors are hunting her and won't rest until she's dead.
When Vector arrives on her battle station, all grim determination, gray skin, and bulging muscles, Kasia knows he has been sent to kill her. That doesn't stop her from wanting the dominant cyborg. She senses the savage nature under the male's controlled exterior, sees the mysteries in his brilliant blue eyes, craves the roughness of his touch. She will risk all she has to experience his embrace.
Kasia braved the cyborg council's ire for a reason. If she doesn't convince Vector to act on the information she uncovered, the enemy could destroy his home planet and render every cyborg in the universe immobile.
Can a doubting C Model warrior learn to trust and to love before it is too late?
Seeking Vector is Book 10 in the Cyborg Sizzle series and is a STAND-ALONE story.
It is also a Cyborg SciFi Romance.
Buy Now:
Amazon US: https://www.amazon.com/Seeking-Vector-Cyborg-Sizzle-Book-ebook/dp/B075FHBW87/
Amazon UK: https://www.amazon.co.uk/Seeking-Vector-Cyborg-Sizzle-Book-ebook/dp/B075FHBW87/
Apple/iBooks/iTunes: https://itunes.apple.com/us/book/seeking-vector/id1280185990
B&N: https://www.barnesandnoble.com/w/seeking-vector-cynthia-sax/1127072529
Kobo: https://www.kobo.com/us/en/ebook/seeking-vector
Smashwords: https://www.smashwords.com/books/view/746717